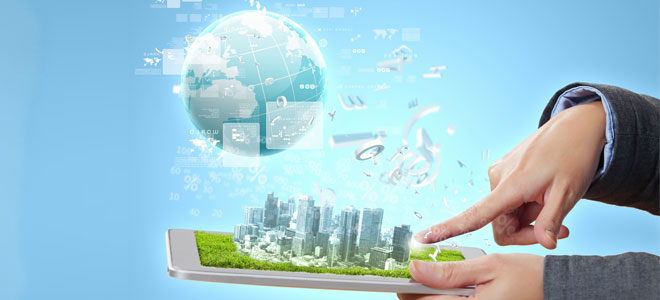 What smart technology do you see nearby as you look around? None? Or quite a few? Well, you really need to rethink and make your mind to invest in the most recent time and money-saving solutions. With the fast-growing Internet, we are seeing more and more Internet-connected home devices. In principle, smart technology is all about using or containing electronic control devices. So, the main principle of a smart device is to have the ability to connect to other devices like phones and laptops. Adding smart devices to your home will save you both money and time. Wonder how? Isn't it great to adjust temperatures or turn off lights when no one is home? Thankfully, there are many smart home products out there. Maybe some of them don't save enough money worth to be put in your home, but there are some smart upgrades that can make your home more convenient and efficient. Besides, they will add your home value and make it much more attractive to potential buyers when time to sell comes. According to a survey by Better Homes and Gardens 64% of the millennials were interested in having smart technology in their homes. Of course, we can find lots of tips and tricks on how to add your home's value painting it or renovating your garden, but there are not fewer researches that found people are willing to pay much more for a home equipped with smart technology. Here are top 5 smart technologies you might want to install to improve the quality of your life now while adding home's value in the future:
Smart safety and security
48% of American adults think that smart security is the most important smart home feature. So let's start from smart door locks. With this smart solution, you'll never have to fumble in your pocket for a key. It automatically detects when you arrive home and unlocks the door. You can also set the program and allow access to particular people. With a smart security system, you can also log into your system via your mobile phone or desktop browser and monitor what's going on from your surveillance cameras. This high -tech alarms not only protect your property but also bring comfort and convenience to everyday life and add value to your home when you put it on the market. In fact, many smart technologies are considered to new constructing buildings, but you can also add them when renovating and remodeling your home adding more smart and green features, thus keeping your home up-to-date. Well, here we should also talk about smart smoke detectors. They not only save you money on insurance, but they can even save your life. According to a CBS news report, 2/3 of all home fire fatalities occurred in houses where smoke detectors are missing or disabled. A smart detector will also allow you to keep on frying without fear of interruption.
Smart lighting
Another very important feature for a smart home is smart lighting. Did you know that lighting your home is responsible for about 12% of your home's annual energy bill? Sure, it may not seem too much, but why not try to save on this? You just need to add smart technology to help you make a better choice. While saving on your energy bills now, you'll then be able to get up to a few thousand dollars more when selling your property. So what does smart lighting actually mean? It's simply a smart dimmer and sensor system that allows you to easily turn lights on and off via your mobile phone or tablet. You can also customize them to perform actions like gradually growing brighter and switching off automatically when you go out. Another feature is outdoor smart lighting. Lights automatically turn on and off when someone is approaching it, helping you move safely in the backyard at night. Besides, it serves as a motion detector, increasing security around your place.
Smart water sprinkler
A nice and well-groomed garden makes a huge difference to the curb appeal of your home. The bad news is that not everyone is green-fingered or has enough time to look after the plants and trees in their garden. Still, even the most beautiful yard can shortly turn into an overgrown forest or you will simply lose all those nice green plants in your backyard if you did not look after properly. Grass will dry and die, the same will happen to the flowers and other plants. Smart water sprinklers are an extremely useful and important part of smart technology you should add to your home. Especially, if you live in a climate where you regularly need to water your lawn, a smart sprinkler will save you a lot of time and money. These devices, like all other smart features, can be programmed via computer or smartphone app and automatically adjust your watering system to account for each season and weather.
Smart thermostat
A survey, done by JustClose.com, showed that smart thermostats are one of the most popular selling items for a home. Potential buyers specifically mentioned that they are willing to pay much more for a home with smart thermostat than for one without it. It's not hard to see why. This system will approximately cost you $250, but thereafter it'll save your heating bills about $170 annually. In fact, programmable thermostats have been around for a long time, but most of them are difficult to use and are confusing to figure out. Instead, smart thermostats take all of the guesswork.
Smart solar panels
U.S. Department of Energy found that adding solar panels could add your home's value up to $15.000.
As solar energy is a clean, green and endlessly renewable technology, it's smart on its own. However, the solar industry is developing day by day and solar panels become even smarter. You can monitor panel performance and switch on and off individual panels. Surely, solar panels are not cheap and may cost up to $10000 to install, but federal tax credit programs can offset the cost by 30% (subsidies will expire by the end of 2016). Besides, don't underestimate the power of solar panels. Once you've installed them, you can even sell energy back to your utility company.
Use JustClose.com to access smart technology products and advisors
JustClose.com provides access to smart technology products and you will have immediate access to smart technology assistants to help you convert your house to an environmentally friendly home.
By: Hermine Aslanyan
…Did I Miss Something? What Would You Add?
____________________________________________
Be a FRIEND: Share This!
Additional Resources:
The Best Home Security System of 2019