Home ownership means freedom for so many people! You are a homeowner. Does this sound crazy to you? Is it a dream? Or the greatest hope? You might have thought about decorating and remodeling your current place, landscaping and making it awesome…but you're just renting it. So why spend money and energy? Owning a home really means freedom. It's nice to experience a freedom of doing whatever you want and whenever you want. And that's why many people make a move from renting to buying. After you get to look for a home to buy, the first thing you should think is money. Can you afford it? It is at this step that you turn to look for a mortgage – a loan that you use to purchase a home. You can find many types of mortgages out there. And especially, if you're a first time home buyer, you should do your homework on this most important topic. What types of mortgages do actually exist? What type is best for you? What are the pros and cons of each?
Fixed Rate Mortgage
The interest rate is fixed for some period of time – from 5 years up to 50 years. If you go for a fixed rate mortgage, you have the security of knowing how much you're going to pay. If rates go up, you won't pay more. On the other hand, if rates drop significantly, you can refinance. This is a long-term prospect and in short-term you can end up paying much more than if you chose another type of mortgage.
Adjustable-Rate Mortgage 
This type is also known as ARMs. Unlike a fixed rate mortgage, here we have an interest rate going up and down from year to year. For ARMs initial rates are lower than for the fixed ones. If you are not going to stay in the same home for many years, this type is for you. Besides, due to the lower initial rates, you can qualify for a higher loan amount. If your mortgage is adjustable-rate, make sure to have some savings in case rates increase and your payments become higher.
One year treasury ARM
Here we have a fixed interest rate for one year, and then it becomes adjustable. And the new rate is calculated by the treasury average index plus the loan margin. When rates go down, you can benefit with one-year treasury mortgage and the interest rate is lower than fixed. Watch the market and try to understand rates. If they are likely to go up and you are going to stay for a long time, you could pay more and more over time.
 Discount mortgages
This is a discount off the standard variable rate. It usually applies for two or three years. But keep in mind, that SVRs may differ across lenders and you can't say the bigger the discount the lower will the interest rate be.
VA loan

 
This type of mortgage is a government loan and is available to veterans only. Depending on the year of service, the requirements may vary. Here you may benefit by not paying the down payment and the mortgage is guaranteed by the Department of Veteran Affairs. You also don't pay for mortgage insurance.
FHA loans
First-time home buyers are thought to get a Federal Housing Administration loan, as the down payments are minimal. This type of mortgage is insured by the government and funded into the loan. The loan is assumable and is for those who have less than perfect credit. Watch out to calculate the down payment. If you are able to pay more than 5% down, this loan is not the best type for you. There might be better rates with conventional mortgages.
Hybrid types of mortgage 
Here we have 4 types: option ARM mortgage types, combo loan, ARMs, and mortgage buy-downs. We've already talked about ARMs separately. Now let's see what the other 3 types are about. Option ARM mortgage types are complicated, and the interest rate fluctuates periodically. Borrowers can choose from a variety of payment options and index rates. For combo loan, we have two loans: a first mortgage and a second mortgage. When dealing with mortgage buy-down, we have borrowers who want to pay a lower interest rate. It's reduced due to fees that are paid to lower the rate.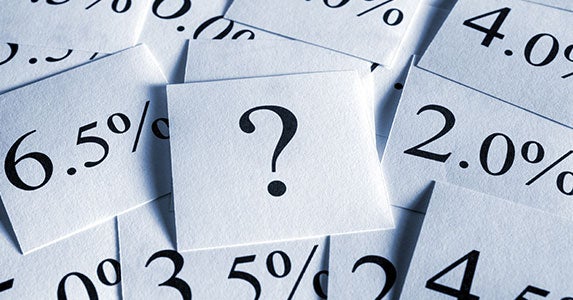 Interest-only ARM  
This type of mortgage is not very common. The borrower pays only interest for a certain period of time and does not pay down the principal. If you are going to stay in a home long, you can buy something you actually couldn't afford. Still, you should understand the deal in details. If you are not able to pay interest and principal at the same time, you are likely to have no chance to pay off the mortgage. And even if you want to sell your home, you should sell it for a higher price and if you can't, you'll get into real trouble. So watch the market and consult with a professional realtor and mortgage specialist to understand the market well.
Convertible ARM
There is also a type of mortgage when you can convert your adjustable rate mortgage to a fixed rate after some period of time. This is not a good deal if we compare with refinancing. Your interest rate may be higher and you can't even look around. Still, there are some pluses, too. You save on refinance costs.
Balloon Conforming and Balloon mortgages

  
 Here we have an interest rate fixed for a certain period, but the principal is not completely amortized. Then it will have a new fixed rate, which is determined by the Fannie Mae net yield index plus the margin. This type of mortgage is good for you if your salary has a good future and/or if you are in a hot market. In this case, if you sell your home before the balloon due, you will save money. The problem will appear if you're life changes and your balloon pops. In this situation your refinance will cost you much more and might offset your savings.
In the end
Make sure to compare all these types, look at all these deals and the fees for taking any of these mortgages out. And check other valuable resources below.
By: Hermine Aslanyan
Additional Valuable Resources: 
Are Adjustable Rate Mortgages a Bad Idea? by Greg Hancock
WHY DO I NEED TO GET A MORTGAGE PRE APPROVAL? by Lynn Pineda
A Mortgage Guide That Every Home Buyer Should Read  by Wendy Weir
Tips for Qualifying for a Mortgage Today by Total Mortgage Services
…Did I Miss Something? What Would You Add?
____________________________________________
Be A FRIEND: Share This!